Parker County Pets Alive was formed in 2012 and has undergone several changes in it's short tenure.
The beginning of 2015 marked the beginning of a broader and more positive outlook for PCPA.
PCPA! Is a 501c(3) animal rescue group that is focusing on not only assisting the Weatherford/ Parker County Animal Shelter with their needs, but also incorporating our growing Community in our efforts to make positive changes for pets and pet owners.
We believe that there is a place in our County for a charity to help those who have pets but may need short-term help in order to keep their animals healthy, sterilized and safe.  PCPA has helped many military veterans, disabled citizens, senior citizens, those on a fixed-income and others who just needed a little help with their animals, and choose to do the right thing for them and learn in the process.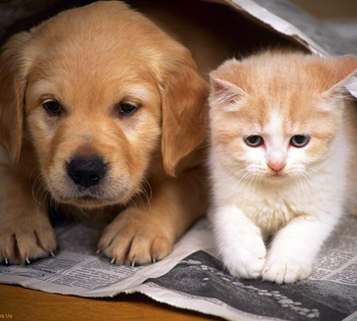 Low Cost Spay Nueter
PCPA has previously hosted low cost spay/neuter clinics and vaccine clinics in Weatherford as well as funded many animals whose owners wanted to do the right thing but needed some assistance at that time. We hope to do more in the near future, this is a prime area for this type of program and we will do whatever we can to facilitate it.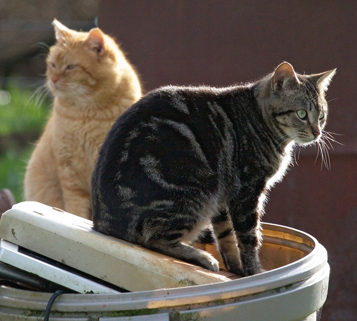 Barn Cat Placement
PCPA raised funds to buy the necessary crates, litter boxes and hidey boxes for the Shelter's Barn Cat Placement program. This program takes formerly un-adoptable "feral" or "wild" cats (we prefer to call them "Free Spirits"!)  from the shelter and re-home them in area barns, warehouses or businesses to help with rodent and varmint control. These cats are a valuable commodity when they are healthy, sterilized and vaccinated. This program has been very successful thanks to some great volunteers and the shelter staff.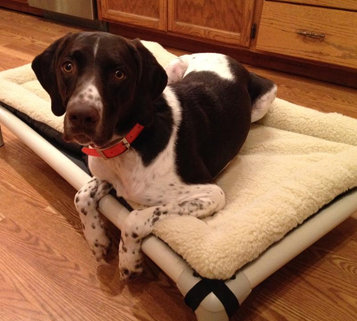 Quality of Life
PCPA has helped the quality of life for dogs at the WPCAS by fundraising and purchasing the wonderful Kuranda beds! Kuranda beds enable the dogs to sleep on a sanitary raised bed instead of the concrete floor while in their kennel. PCPA has amazing donors that actually exceeded our intended goal for this endeavor!
On a related note, PCPA assisted a cat-loving apartment dweller in the aptly titled "Kitties of the Glen" trap/neuter/replace situation at an apartment complex in Weatherford. This concerned resident and her young helper systematically trapped the complex's colony of cats, had them vaccinated and neutered/spayed, housed them until they fully recovered from surgery and replaced them in the complex. They socialized any kittens they trapped and rehomed them in family homes. The adult cats have continued to keep the grounds varmint free, they have notched ears to show they are sterilized and the residents couldn't be happier. PCPA funded the veterinary costs and provided the crates for the recovery time. Thanks to Dr. Kent Glenn and his team for their role in this success.
PCPA would like to also focus not only on the spay/neutering of animals but also on educating the community the ongoing problems of overpopulation and also the deadly consequences of heartworm disease.
Just these two areas can be fundamentals of successful animal ownership.
Heartworm in dogs is treatable, but extensive and expensive. PCPA pays for any shelter dog that is heartworm positive and has an adopter. We use a local veterinarian, who has volunteered special pricing for us, for this procedure so that the adopter can go through the entire process with a committed clinic, including follow up and supervision.
As our community grows, we hope to be able to facilitate these and many more positive and valuable programs by including not only the established businesses and supporters but also the many new businesses and residents choosing Parker County for their home, as we embark on our mission to make a difference for pets in the Parker County Community.
Animals need a voice and we feel that Parker County has, and is attracting the perfect population to be that voice and apply the changes necessary to make our community the best place for pets and for owners alike.